Gatehouse Locks
Gatehouse locks are your best alternative when searching for security locks that are as elegant as luxury brands but are tagged with a budget-friendly price. From the very basic door knobs up to the more advance electronic entry locks, this brand has your home security covered. Aside from lock sets and handlesets, Gatehouse has also ventured in manufacturing door and window panels, storage and bathroom products including their numerous accessories.
Featured Gatehouse Door Locks
There are hundreds of products or hardware pieces the brand offers. This website will focus on lock sets particularly those used for doors, gates, etc. Here are some of the featured locks and lock sets offered by Gatehouse: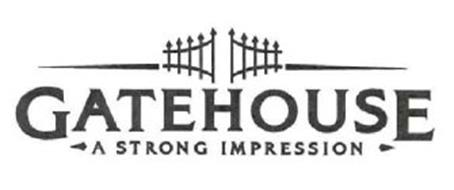 Door knob sets. The most basic locks used for doors in majority of households are the knob types. Gatehouse offers two designs of door knob sets; the Baron which is the mushroom design and the Gallo with the tulip style. Both are available in a multitude of colors. These locks are also crafted for almost any room or for general purpose.
Door lever sets. For easier grip and better door handling, the lever types of locks are preferred. Some homeowners also consider these as more stylish than the common knobs. Gatehouse locks offers three designs of levers; the Savannah, Olivia and Newbury.
Deadbolt locks. Deadbolts are designed to add extra layer of security for gates or doors. Though a deadbolt can be used by itself, it is usually installed in addition to the existing door handle or lock. The different deadbolts offered by the brand come in the style of the knobs and levers. There's the Baron, Gallo, Savannah, Olivia and Newbury deadbolts available in different colors. These locks also come in two types, the single cylinder and the double cylinder which is considered to be safer because of the key requirement on both sides.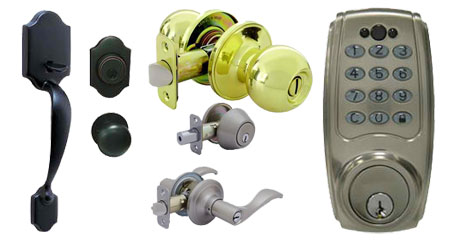 Door handlesets. Gatehouse handlesets offer an opportunity for homeowners to have that classic metal handle and lock. These elegant handlesets come in two varieties; the black metal Springfield and the polished brass Lexington.
Electronic deadbolts. For those who don't like the idea of bringing or keeping keys, the motorized electronic deadbolt is a must. These electronic locks feature a keypad for your designated key or pin code and it also features the needed keyhole as a backup when you happen to forgot your pin.
Why choose locks offered by Gatehouse?
Aside from the obvious excellence when it comes to style and design, Gatehouse ensured that security is the topmost priority. All the locks are made out of quality and durable materials that would make breaking in very difficult. The designs and specifications of the locks are made to be versatile and will fit almost all door locking requirements. The most advance electronic locks have added features like an added alarm and automatic re-lock for failed key-in attempts, plus, a couple of back-up mechanisms. Every Gatehouse locks review agrees to the easiness or simplicity of installation. And it's also worthy to note the warranty that comes with each lock set or handleset sold.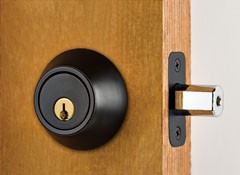 Extra tips when choosing Gatehouse locks or any other door locks
The lock you will choose will entirely depend on the type, style and material of the door or gate where it shall be installed. For the basic wooden doors, most generic locks will do. And for specialty doors like the French or patio doors, there are corresponding specialty locks for them. In most cases, a deadbolt should be installed for additional layer of security.
When it comes to toughness, deadbolts are the toughest while the spring latches or slip bolts are the weakest. Finally, accessories like the complimentary screws should also be scrutinized. Generally, longer and larger screws provide the most stable and durable fix.
When it comes to security and locks, you can always count on Gatehouse.